(A)
Cold water prawns, smashed avocado, baby gem, Mari...
Scotch egg, sausages, crackling, glazed pork belly...
Battered cod fingers, baby gem, mushy peas, tartar...
Pork belly, chuck patty topped with bacon, tomato,...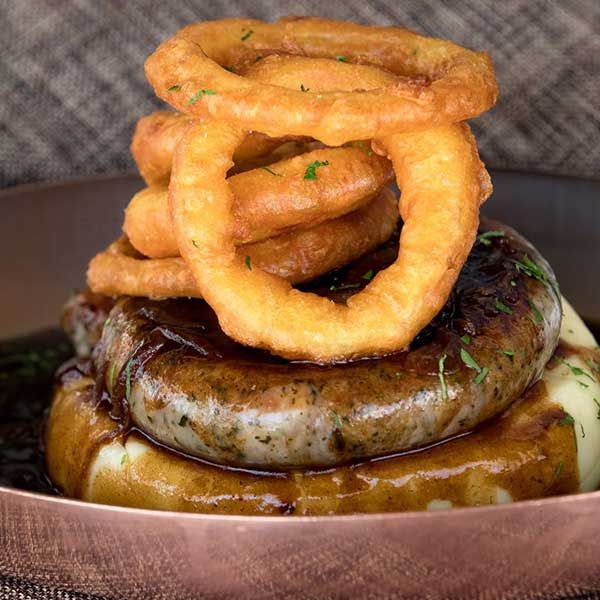 Proper British pork sausages, mashed potato, onion...
With a creamy mashed potato, mushrooms & a shallot...
Tender pork belly, apple puree, broccolini, colcan...